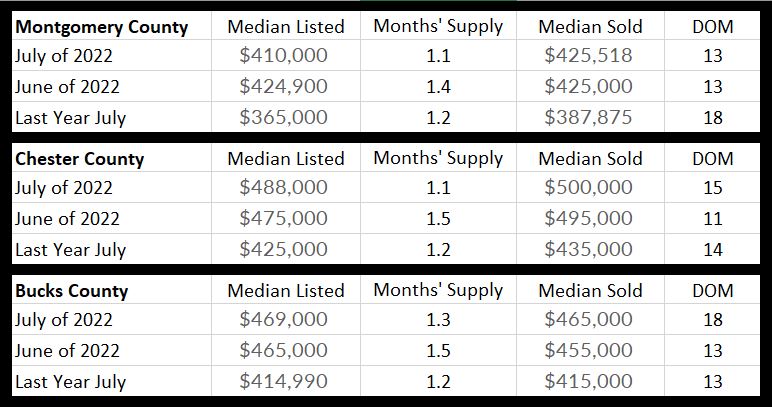 Greetings!

Interest rates are on the rise, however high rates do not inherently cause prices to drop. Real estate is about supply and demand.

We are still seeing strong demand and we now have even less inventory than we have in previous months.

It's still a strong seller's market, but the auction mentality is a thing of the past in most areas. Buyers are able to secure homes and values are continuing to rise, though more modestly.

Every home buying and selling journey is unique. Understanding the broader market helps ups to provide customized, laser-focused advice and planning to our clients. Who do you know who is looking to move? We would greatly appreciate an introduction to them!

-Mariel, Matt, Kelly, Kayla & Samantha & Mary Ann